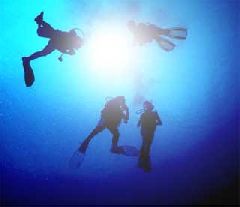 The guest can dive into the sea by yourselves.
However,the guest must have a license(C card).If the guest have no exprience at Hachijo-jima,the guest should be checkout diving at once.

Our shop will give the information
about condition of the sea,coution of point etc.
*When the guest was judged that don't have
enough skills or experiences by shop, can not offer.